In the western area of Poland, Posen is the centre of the industry, trade and research. With the autobahn A2 and the highway DK92, Posen is known as the biggest interchange between Berlin and Warsaw, from the German border all the way to the Byelorussian border.
The international airport of Posen is in the district Ławica.
The business park is due to the passage-way Berlin – Warsaw – Moscow, five minutes from the town centre of Poznan, fifteen minutes from the airport and also eight minutes from the train station.
Even though you have a straight view at the passage-way Berlin – Warsaw – Moscow, which is with a minimum of 60.000 cars a day indeed an interesting advertisement space, you won't hear any traffic noise at all.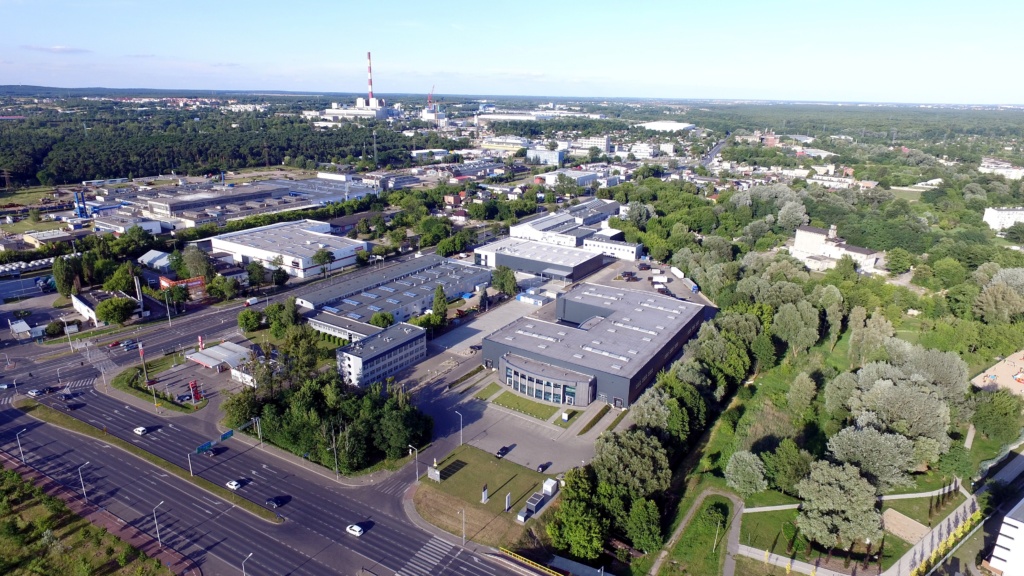 The drive to the object is from the Baltycka Street and also from the Hlonda Street with own heavy load turning-lane.
Immediate neighbours are large concerns like VW Poznan, Exite Batterie, Unilever and Bridgestone.
A bus stop close to the object ensures that you and your employees can reach quick and clean public transport.